Gunbroker.com CHECKOUT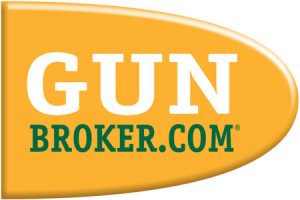 Free Credit Card Processing Setup for
GunBroker.com
Merchants! Start Now by filling out the "Get Started Now" form on the right for your free set-up Your
2nd Amendment
Friendly Credit Card Processor.  
A+ BBB Rating  – 30 Years of Experience
SECURE PAYMENT GATWAY works on GUNBROKER.COM
Connect Your
GunBroker.com
Dealer Account for Fast and Easy Payment Processing. You'll thank yourself for the increased sales and your customers will thank you for making it much easier to buy from you!
GunBroker.com
now allows sellers to accept payment instantly for sold listings directly through their Checkout system using the Fast Charge Payment Gateway. Accepting payments directly through the
GunBroker.com
Checkout system allows buyers the ability to pay quickly and securely the instant a listing has ended. This reduces the back and forth communication between buyer and seller that typically occurs once a listing has ended.
Advantages of Accepting Credit Cards on GunBroker.com
Increase sales significantly by accepting credit cards online.
With online credit card processing, you will capture more orders from people buying on impulse.
Your business establishes instant creditability.
You will have a competitive edge over the competition.
Your business will be able to take orders 24 X 7, 365-days a year.
The online secure server ordering process does not have to be monitored, leaving you and your staff to concentrate on other areas of your business. Real-Time Reporting to view orders instantly as they come in. Your business will receive payments much faster. Our Payment Gateway and Merchant Services are Firearm Friendly. Call us for
More Info at 
800-757-5453
.